New projects that are currently in various stages of pre-production and development are released twice a week – on Mondays and Thursdays. Our production list includes a comprehensive breakdown of each project, including production contacts and job availability dates. Members of Film & Television Industry Alliance now have access to the entertainment industry's most in-demand resource.
Find Out How To Become an FTIA® Member
This week's list includes 44 projects in various stages of production:
Chaos Walking, The Competitors, Disobedience, Come Hell Or High Water, Bancroft, Empress Of Serenity, Daddy Issues, Fandemonium, Doolittle's Heroes, Escape Room, Chucky 7 (aka Cult Of Chucky), The Door In The Woods, Yardie, Dumbo, Come Sunday (aka Heretics), Euphoria (aka Recalculating Euphoria), Christopher Robin, Callas & Onassis, Bucket, CO-OP, Above & Beyond, Crossface, Breaking And Exiting, Breaking Evil, Chronicles Of Jessica Wu, Drunk Girl/High Guy, The Enemy Within, The Break, Detective Pikachu, Wisdom Of The Crowd, City Of Angels, Captive State, The Down Beat, Dias: The Javelin Squad, Brown Girls, Bride Or Groom, Don't Worry, He Won't Get Far On Foot, The Crow Reborn, Embassy Down, Accident Man, Exhibit A, Den Of Thieves (aka Outlaw Juice), Do You See Me?, Extinct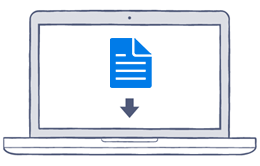 Already a member?
Click here
to view or download this Production List