New projects that are currently in various stages of pre-production and development are released twice a week – on Mondays and Thursdays. Our production list includes a comprehensive breakdown of each project, including production contacts and job availability dates. Members of Film & Television Industry Alliance now have access to the entertainment industry's most in-demand resource.
Find Out How To Become an FTIA® Member
This week's list includes 41 projects in various stages of production:
Hex, My Zoe, An Evening With Beverly Luff Linn, O2, Frankenstein, Hollywood Dirt, Basket Case, Boyfriend Material, Fire Island, Manifesto, Pem-Pak, Motherland, Ballers 03, Barry, Eon, Black Panther, Blu, Automation, Camden, Man Alive, Packs, The Brave, Behind The Glass, Linda And Monica, Blond Ambition, Circleville, Galveston, Little Shop Of Horrors, Black Panther (w/t Motherland), The Miserable Adventures Of Burt Squire Aboard The Horn High Yo, The Body She Brings, My Daddy Is In Heaven, Optic Gaming: The Making Of Esports Champions, Olivia Newton-John, The Baby, The Nine, Contingency Protocol, Alma Of My Heart, Mother, Menendez, The Harrowing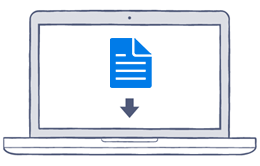 Already a member?
Click here
to view or download this Production List