New projects that are currently in various stages of pre-production and development are released twice a week – on Mondays and Thursdays. Our production list includes a comprehensive breakdown of each project, including production contacts and job availability dates. Members of Film & Television Industry Alliance now have access to the entertainment industry's most in-demand resource.
Find Out How To Become an FTIA® Member
This week's list includes 43 projects in various stages of production:
Second Time Around, Y: The Last Man, BAD ASIAN, Shivers, BLISS, Electric Dreams: The World of Philip K. Dick, American Woman, BAPTIZED BY DESIRE, The ABC, Singularity, Shaving Fish, Wormwood, Exceptionals, The Darker Paths, The Families Man, Crazy Rich Asians, Sharp Objects, Deadpool 2, CAM, BROTHER ORANGE, Save The Panda, Fam-I-Ly, Salvation, Daddy Issues, Co-Living, BROTHERED UP, Diane, BREAK MY HEART 1,000 TIMES, Plot, Public-Schooled, ANDROID, Ruby In Murdertown, BEVERLY HILLS COP 4, After Her Smile, The Ex-Laws, Embryo, Empress, Scalped, All The Bright Places, Police Mom, Accident Man, The Drone, Den of Thieves (aka Outlaw Juice)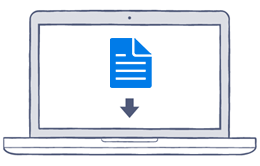 Already a member?
Click here
to view or download this Production List